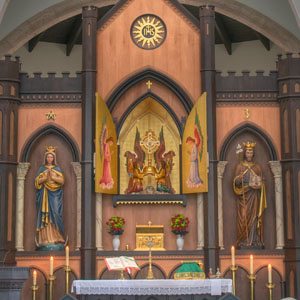 Four years ago today, our beautiful Chapel was solemnly dedicated by Bishop Thomas J. Olmsted!  As we celebrate this great Solemnity and Anniversary today, we give thanks to this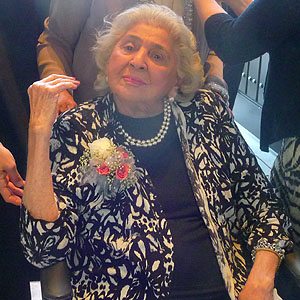 beautiful lady pictured to the right, Mrs. Connie Basha Vitale, and to her deceased sister Camille Basha!  And we extend our thanks to all of our other benefactors as well, who funded various Chapel appointments, made donations of any kind, or offered their prayerful support!
Above all we offer our thanks and adoration to our Provident God – who led us into the desert to accomplish His Will.  We rejoice to be part of establishing this oasis of Eucharistic Love.  May it be a place of peace, prayer, and encounter for many, many years to come!
To read more about the Chapel, click here:
Adoremus In Aeternum Sanctissimum Sacramentum