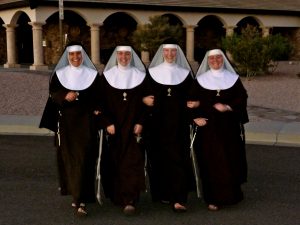 It is that wonderful time of year when we host our largest fundraising event of the year: THE NUN RUN! 8th year running…on March 4th @ Kiwanis Park in Tempe…10K, 5K, 1mi, and Silent Auction. This year the Nun Run is presented by our title sponsors Catholic Cemeteries and Funeral Homes of Phoenix. A big shout out to them and to all of our wonderful sponsors!
The Registrations for the Run are coming in! If you haven't registered yet, today is the perfect day!
It's not too late to order your own shadow shirt, if you are unable to make the Run this year!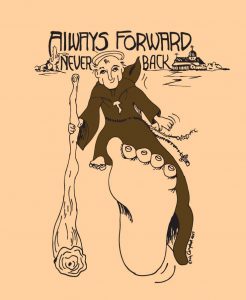 And…once again…each Sister has her own donation page…if you'd like to make a donation!
Mother Marie Andre
Sr. Marie St. Paul
Sr. Mary Fidelis
Sr. John-Mark
Or if you can't choose which Sister to donate to, then here's a link to the General Donation Page!
Thank you for helping to make this year's Nun Run the most successful ever!