As the great Sherlock Holmes says:
The Game is Afoot…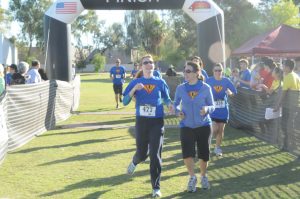 Yes, Nun Run Saturday…which is March 7th…is quickly approaching!!!!  Needless to say we are getting very excited for the event!  Each Sister has her donation page updated and ready to go…Amongst the five of us, we have an informal and friendly competition (honest, it's possible!) to see who gets "Biggest Fundraiser". So far our postulant Jennifer is in the lead.
Click li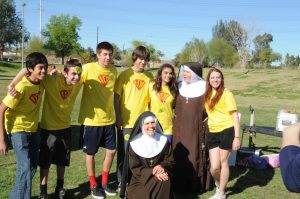 nks below to help each Sister reach her goal:
• Sr. Marie Andre
• Sr. Mary Fidelis
• Sr. Marie St. Paul
• Sr. John-Mark Maria
• Jennifer
• For those who can't decide, there is a "General Donation" page as well 🙂
You won't want to miss the fun!
A few things to look forward to:
Fr. Mark Mary, MFVA and host of EWTN's Life on the Rock, is flying out to Phoenix for the Run.  Come on out and say hello!
We are celebrating YEAR OF CONSECRATED LIFE by offering FREE registrations to all Consecrated Religious!
Encourage your Priest or Deacon to run the 5K and try to win this year's Clergy Challenge!
Parish and school with Most Registered Participants will be recognized with an award.  Get a group together and join in the fun.  Be sure to mark your parish or school on your registration form
Help us make this year's NUN RUN the best one yet!!!