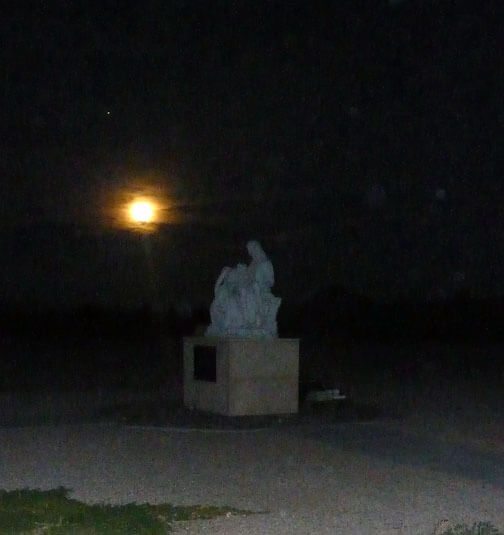 This morning as I read through Our Holy Father's address at his Wednesday Audience by the light of the moon, I was utterly amazed (by the moon and by our awesome Pope): 
"Gulp.  Wow.  This is truth.  Poignant.  YES!  This is fruitfulness."
These were just a few of my thoughts.  They followed in succession, but with long lulls of silent praise between each thought.  Check it out yourself and see what stirs in your heart!  It's worth the read!  I'll share a little snippet to wet your whistle:
Speaking of God, therefore, means showing through one's words and life that God is not a competitor for our life, but rather is its true guarantor, the guarantor of the greatness of the human person. Thus, we return to where we started: speaking about God means communicating with strength and simplicity, by one's word and life, what is essential: the God of Jesus Christ, the God who has shown us a love so great that it became incarnate, died and rose for us; that God who asks us to follow him and to let ourselves be transformed by his immense love in order to renew our lives and our relationships; the God who has given us the Church, to walk together and, through the Word and the Sacraments, to renew the entire City of men, so that it may become the City of God.
Enjoy some pics of the moon from this morning!  Wow…