PLANNING TO VISIT OUR LADY OF SOLITUDE CHAPEL IN TONOPAH?
The Poor Clares of Perpetual Adoration are happy to welcome guests to Our Lady of Solitude Chapel.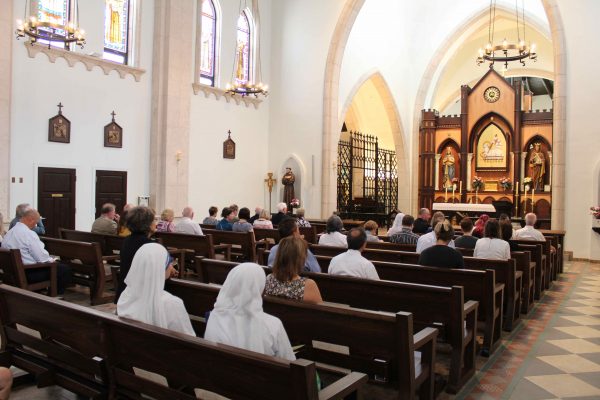 The Chapel is open for prayer to visitors and we hope that you will experience the peace and love of Our Eucharistic Lord.
We thank you for being aware of our contemplative life and respecting the guidelines in regard to participation in the reception of the Sacraments, especially Holy Communion.  As we are bound by the laws of the Universal Church, these guidelines are not a matter determined by the nuns.  The administration of the Sacraments falls under the authority of our local Bishop and by extension, the priests of the diocese. Please click here to read the complete statement of the USCCB concerning the reception of Holy Communion.
Because we are a Monastery (and thus do not function as a normal parish church), our Chapel is not able to be used for the celebration of the Sacraments of Baptism, Confirmation, or Matrimony.  These must be prepared for and received in your own parish church.  Thank you.

Daily Mass at Our Lady of Solitude Chapel is at 8 a.m. on Monday through Saturday.  Sunday Mass is at 9 a.m.  Please check the Mass Calendar below for any changes to this schedule.
The Sisters are not available and the Chapel is closed daily from 11:30 a.m. to 2 p.m.  It is open again from 2 p.m. until 4:30 p.m.
Please email the Nuns for good driving directions. GPS, Google Maps, etc do NOT provide accurate directions.  Note: Before reaching the Chapel, there are 6 miles of dirt roads.