Our Lady of Solitude Chapel was completed in late 2010 and was dedicated by Most Reverend Thomas J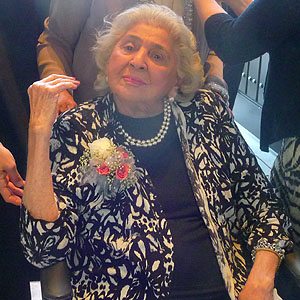 . Olmsted on May 7, 2011.  Through the great generosity of Connie Vitale (pictured to the right) and Camille Basha (RIP), this beautiful Chapel was constructed.  The Chapel was built in loving memory of Connie and Camille's parents: Najeeb and Najeeby Basha.  May they rest in peace.
The story of this Chapel began in 2006 when, through the immense kind of  Mr. and Mrs. Michael Longo, we received the donation of a 40 acre piece of property in Tonopah, AZ.  Our Lady of Solitude was the perfect name for such a Chapel, as it is built deep in the Sonoran desert.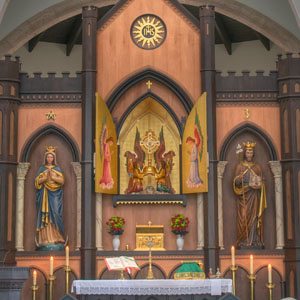 Carlos Murrieta and SSP+ Architects and Haydon Building Corp. were hired to do the architectural design and actual building of the Chapel.  However, long before they were brought on board, the Sisters sat down at the refectory table with a piece of graph paper, pencil, eraser, and lots of ideas…and began sketching our dreams within those little squares.
Below is a video of our dreams turned to reality.  We hope you enjoy it.
We are profoundly grateful to the Longo Family, the Basha/Vitale Family, as well as to all those who offered financial or prayerful support for the Chapel.  Our benefactors are remembered daily in our prayers.