"Through intercessory prayer, you play a fundamental role in the life of the Church. You pray and intercede for our many brothers and sisters who are prisoners, migrants, refugees and victims of persecution. Your prayers of intercession embrace the many families experiencing difficulties, the unemployed, the poor, the sick, and those struggling with addiction, to mention just a few of the more urgent situations. You are like those who brought the paralytic to the Lord for healing. Through your prayer, night and day, you bring before God the lives of so many of our brothers and sisters who for various reasons cannot come to Him to experience His healing mercy, even as He patiently waits for them. By your prayers, you can heal the wounds of many." – Pope Francis to Contemplative Religious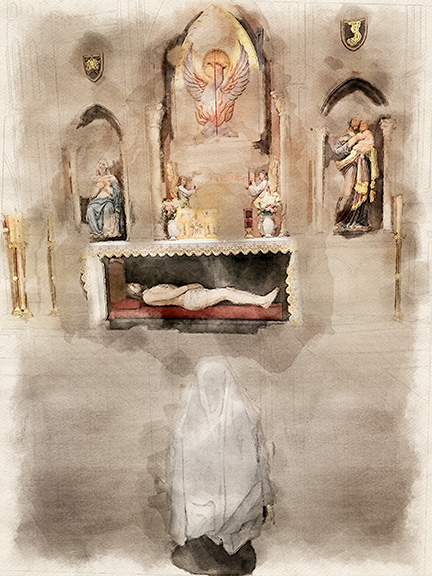 As contemplative Religious, prayer is our primary 'work'. Our enclosed life does not separate us from the needs and burdens that you carry upon your heart. Through our hidden life, we strive to be a bridge between Heaven and earth, lifting up your needs and begging Jesus to pour out His grace upon you.
Your prayer intentions are important to us. As perpetual adorers of the Most Blessed Sacrament, our entire life revolves around Eucharistic Adoration. The intentions that you email to us below will be remembered as we spend time each day adoring Our Eucharistic King. Your petitions will also be printed out and placed in our cloistered adoration chapel.
The Master of unity did not wish prayer to be offered individually and privately as one would pray only for himself…he wished one to pray for all, just as he himself bore all in one." – St. Cyprian