horarium (n. )

-1. Latin for "The hours". 2. Name given to the daily schedule of those living in a religious community. 3. Its use is almost exclusive to the Roman Catholic Church.
5:30 a.m. Rise
6:00 a.m. Spiritual Reading
7:10 a.m. Communal Rosary
7:30 a.m. Divine Office (Office of Readings and Morning Prayer)
8:00 a.m. Holy Mass, followed by Thanksgiving
9:00 a.m. Breakfast
9:15 a.m. Work Time
9:45 a.m. Lesson (Formation Sisters)
10:15 a.m. Work Time
11:30 a.m. Divine Office (Daytime Prayer), followed by the Divine Mercy Chaplet
12:00 p.m. Lunch, followed by dish duty
12:30 p.m. Free Time
2:00 p.m. Work Time
4:30 p.m. Lectio Divina
5:00 p.m. Divine Office (Evening Prayer, followed by Night Prayer)
5:30 p.m. Supper, followed by dish duty
7:00 p.m. Recreation
8:00 p.m. Grand Silence
10:00 p.m. Lights Out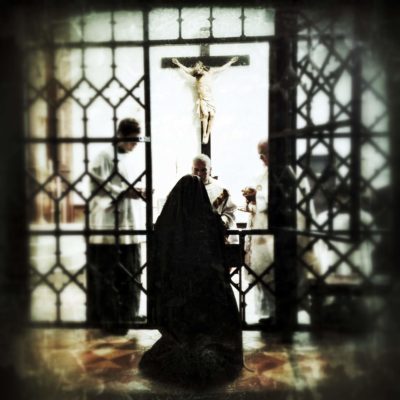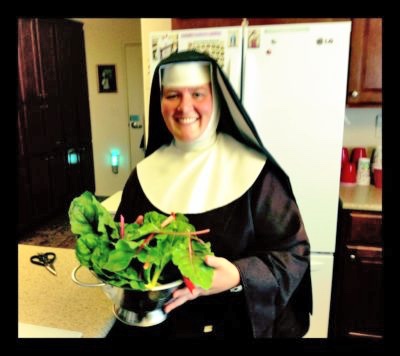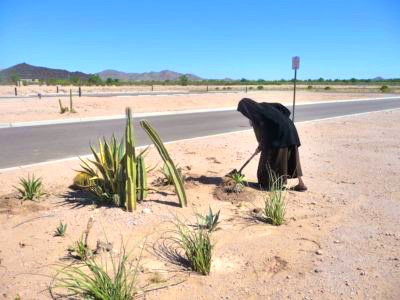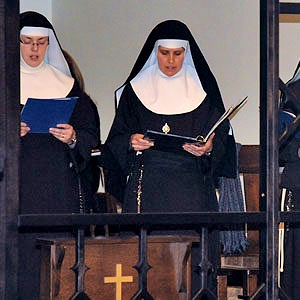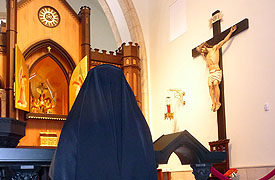 Each Sister has one scheduled hour of Eucharistic Adoration.  On Fridays, we each have all night adoration – with each Sister taking a Holy Hour.
Free time affords the Nuns further opportunity for additional time for prayer and adoration. Free time may also be spent exercising, reading, relaxing, etc.
During work time, the Nuns attend to their duties. Such duties are assigned typically on a yearly basis. Duties include work in the following areas: sacristy, kitchen, cleaning, bookkeeping, website, newsletter, gardening, database, etc. Looking upon the cloister as a 'city enclosed', each Sister is assigned various tasks to keep this 'city' working in an orderly manner.
The consistency of the daily schedule (horarium) provides each Nun with wonderful balance between prayer, work, learning, and recreation. By following the discipline of the schedule, we know what we need to be doing at any given moment.